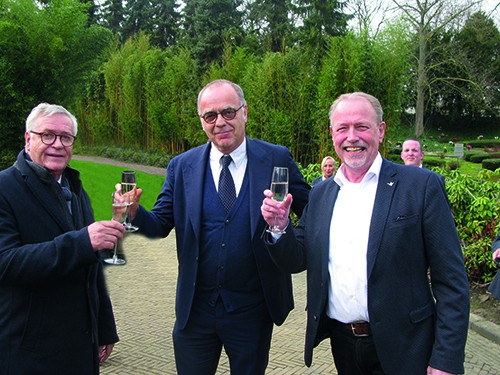 Many guests, speeches and a huge crane typified the day of the 13th of February last. That was the moment that the first electric cremator bought by DELA was put in its final position. A moment when the Managing Director of DELA, Edzo Doeve, said that he was a proud man. 'For us, sustainability is hugely important in all its facets. This is how we want to make our contribution to the environment.' From this moment on, DELA wants to buy electric installations for all cremators that need to be replaced.

Quotes from the speech by Edzo Doeve on the installation of the first electric cremator in Geleen: Geleen Crematorium DELA

"This innovation helps enormously in reducing our CO2 emissions". "We want to leave our world in an equal or even better way for present and future generations". "Some figures. Be aware that one cremation on gas is equivalent to 140 showers. We will leave that sixty cubic metres per cremation behind us. If we multiply this by 1500 cremations per year, the saving on gas amounts to 90,000 'cubic metres'. In other words, the gas consumption of 36 households in the Netherlands".