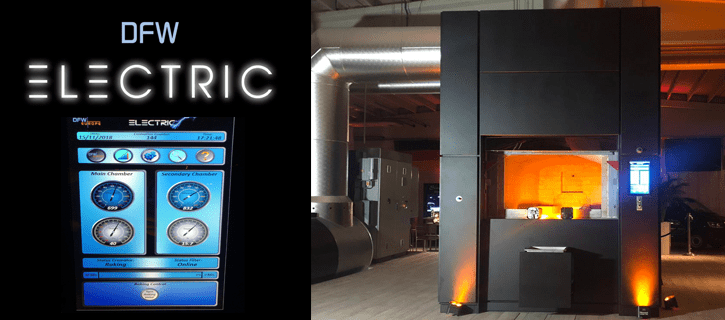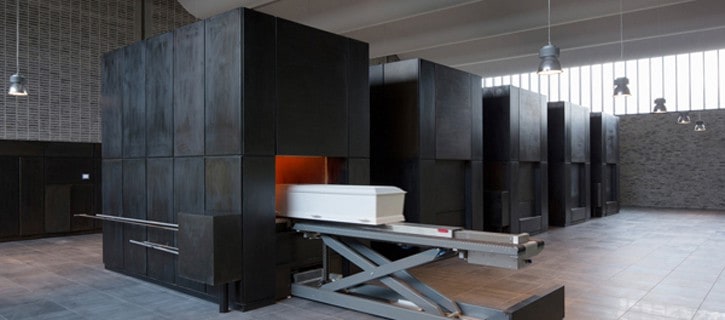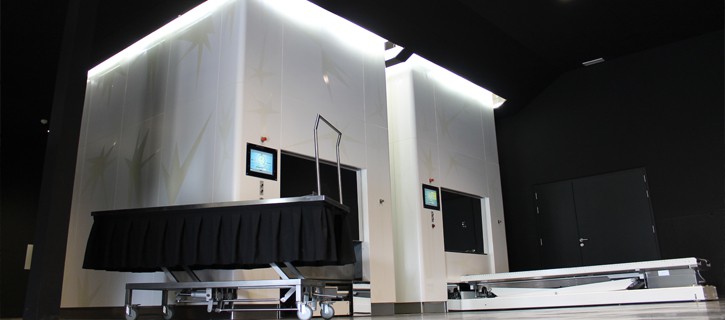 Consultants and supplier of the most innovative cremation equipment
DFW Europe is specialized in cremation equipment, crematory products, crematorium design, manufacture and installation of cremator installations for humane- as animal cremations. The high degree of ease to use and environmental requirements play a major role for all DFW Europe cremation equipment and crematory products.
Cremation equipment & Crematorium products
In the recent years DFW Europe developed a number of innovative new cremators for both human cremations and animal / pet cremations. These cremation furnaces are the most innovative human cremators on the market. Together with our specialized cremation filter system we can make from every crematorium a environmental friendly crematorium that stands for green cremations. By being energy efficient these crematoria have corporate social responsibility. You can ask our consultant to give you the best cremation solution for your crematory.
Human cremation equipment
DFW Europe manufactures a number of cremation furnaces suitable for each crematorium. DFW Europe can offer a environmental friendly crematorium solution. For crematoria with smaller cremation numbers we have the DFW 4000 human cremation furnace. For crematoria with larger cremation numbers we advice to select the DFW 6000 human cremation furnace for an optimal cremation capacitance. The newest cremator is the DFW Electric. With the unique DFW operating monitoring reporting system to operate all these cremations in a simple, efficient and effective ecological friendly way. A single operator can do the job to start the cremation process. It can start automatically which is visualized on the cremator touchscreen. Furthermore, various modifications can be made to the cremation furnace settings. And can manually be handled during the cremation process throughout this same touchscreen or from a cremation control centre. For human crematoria there are three types of ovens, namely:
a) Cremator DFW Electric
a) Cremator DFW 6000
b) Cremator DFW 4000
Pet cremation equipment
A pet cremator is special developed with a loading capacity of up to 100 kg, making it the best pet cremator in it's range. The newest is the animal / pet cremator DFW 100. A innovative pet cremation furnace that will do the job for every pet crematorium.
Cremation consultants & supplies
DFW Europe designs in-house and has more then only cremation equipment. Also import machinery, operating systems and filtration systems ash processing systems can be supplied by DFW Europe. The Cremulator is one of the own crematorium products and designs of DFW Europe that is sold worldwide. Apart from design, manufacture and installation DFW Europe offers the best crematorium maintenance depending on the customer requirements. Faults can be issued online, or resolved on the spot 24 hours a day 7 days a week.
Cremation equipment manufacturer and supplier
Download here the business leaflet from: Cremation products manufacturer DFW Europe (pdf)
Latest news
Cremation Furnaces
Cremation Equipment
Cremation equipment: DFW Europe is the most innovative cremation equipment manufacturer.
DFW Electric
The Electric cremator DFW Electric cremation furnace is the most energy efficient cremator.
Automatic Charging Bier
Automatic charging bier, the most efficient way to insert a coffin automatically.